Memeland is a venture studio that focuses on web3 technology, created by the team behind 9GAG and CEO Ray Chan, a popular social media platform for memes, GIFs, and photos.
Introduction Memeland ecosystem
With a global audience of over 200 million across various social platforms, 9GAG has been a mainstay in the world of internet humor since its launch in 2008. In this comprehensive guide to Memeland, we will delve into the fascinating journey of how 9gag, made its way into the world of web3 and NFTs.
In 2022, the team behind 9GAG began to explore and invest in social products tailored for communities, leveraging the opportunities presented by web3 to develop unique social platforms for creators. By utilizing blockchain technology, they aimed to foster connections between creators and their communities through innovation, $MEME tokens, DAOs, and NFTs. This approach allows for greater collaboration, engagement, and value exchange in the digital space.
From 9GAG to Memeland DAO
Memeland received seed funding after joining 500 Startups in 2011 and the company subsequently joined Y Combinator in 2012. Despite their remarkable success over the past decade, the company and team remains grounded and humble.
Currently, they are exploring new frontiers with the aid of blockchain technology. They invite everyone to participate in the collective building of the Memeland community and company. As always, 9GAG is careful not to make any lofty promises but is committed to doing their best.
While they are uncertain about the full extent of Memeland's potential, they are excited to see what the future holds. The DAO will function as a community-led governance platform aimed at both ownership and fostering the growth and development of the Memeland ecosystem. It will distribute resources to various projects. Let's take a deep breath and dive in to explore what Memeland's NFT projects are all about.
The 'YOU THE REAL MVP' NFT Collection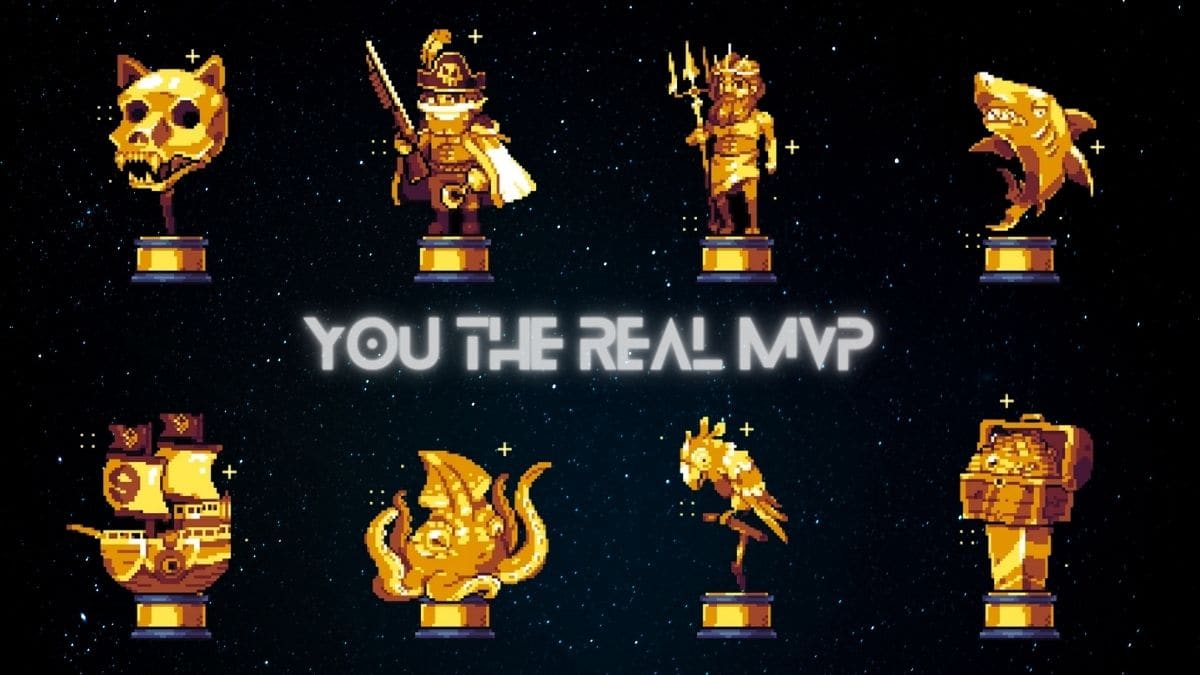 When 9gag entered the NFT world with the memeland economy's nfts, it all began with the famous "YOU THE REAL MVP" NFT collection. It featured a select set of 420 golden trophies that represent the most prestigious tier of the Memeland economy.
In June of 2022, a blind auction was held for the real MVP, providing their owners with exclusive "alpha-group membership" privileges. These benefits include access to future private entry into the revered Memeland Discord MVP Lounge, exclusive access to information about upcoming Memeland drops, invitations to real-life events, and collaborative opportunities.
Furthermore, The Real MVP holders were entitled to three free mints for Potatoz and two complimentary mints for Captainz. Since its inception, the Real MVP collection has strong floor price over 30 ETH, with the secondary market seeing an impressive 5,000 ETH in trading volume.
The 'Potatoz' NFT Collection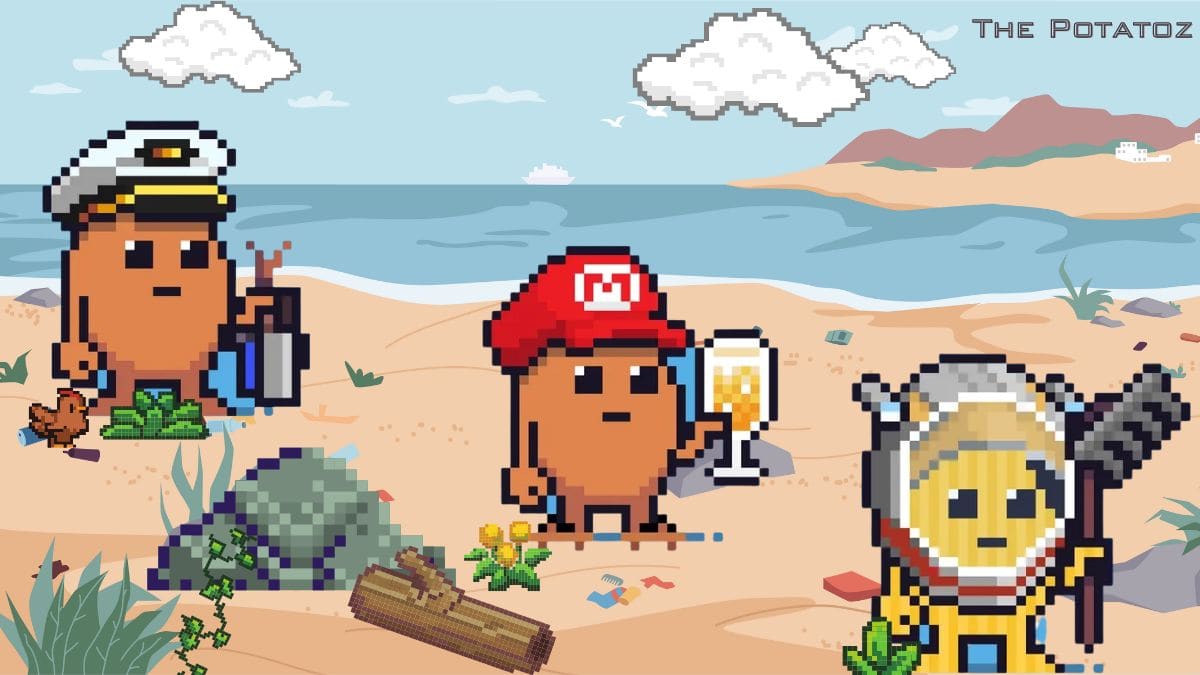 Several months after Real MVPs, Memeland introduced The Potatoz, a collection of 9,999 NFTs featuring potato-themed characters and traits that are inspired by memes and popular culture.
The unveiling of the Potatoz collection was a dynamic process that involved a 'growing' mechanism, where the NFTs evolved over time through non-custodial staking. As memeland users stake their Potatoz, they also earn raffle tickets for weekly draws, which feature various NFTs from the project as prizes.
The unique "growing" crypto staking mechanism of the Potatoz collection allows users to keep their NFTs safe from the threats of hacks and scams. By staking their Potatoz, users can witness them evolve through various stages (from stage 0 to stage 5) while also accumulating tickets for weekly prize draws.
There is speculation that growing Potatoz could lead to benefits such as $MEME, coveted allowlist spots, exclusive access to NFT drops, private access to irl events (invitations to real-life events), and much more.
The 'Captainz' NFT Collection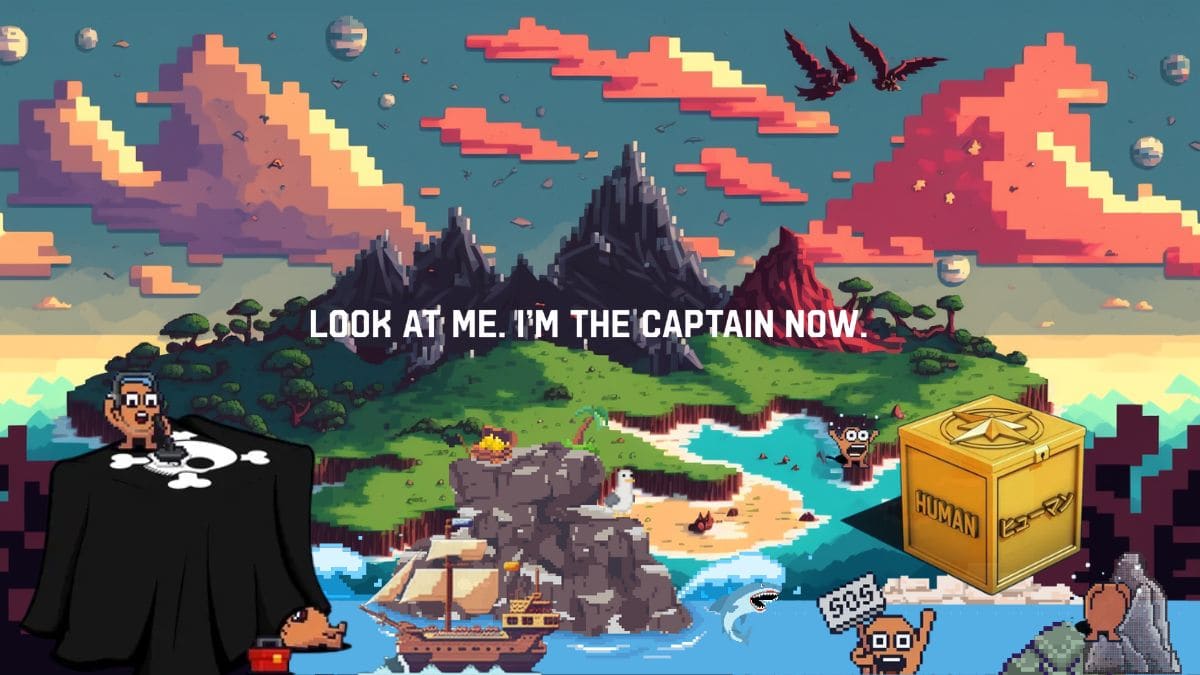 The Captainz is a remarkable assemblage of 9,999 utility-enabled PFPs, boasting of rarity-powered traits that draw inspiration from a motley crew of pirates, internet memes, and pop culture. This collection, which made its debut on the 4th of January 2023, is the finest and most distinguished collection in Memeland. 
In fact, Captainz is considered the epitome of membership in Memeland. As for the perks available exclusively to Captainz, they will be unveiled in due course. Among these highly anticipated benefits are $MEME and Treasure Islandz, both of which are highly coveted.
The Future of Memeland's NFT Collections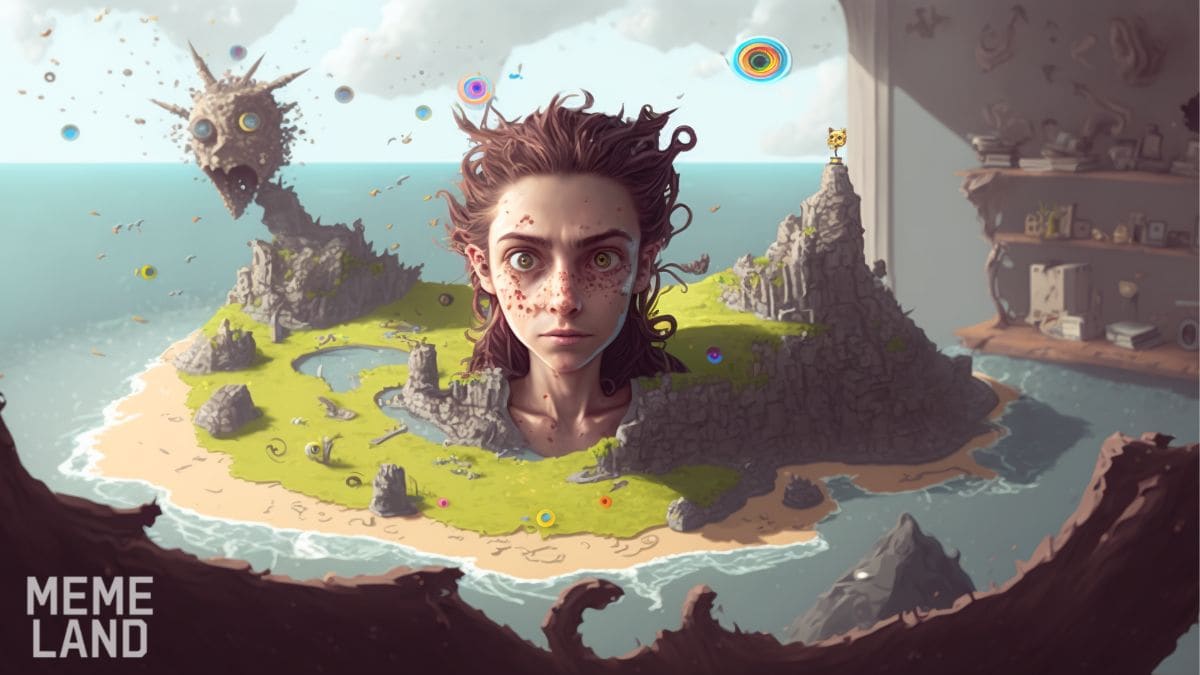 The Memeland ecosystem consists of various traits inspired NFTs, which serve as entry points into the Memeland economy. These projects have successfully drawn passionate and enthusiastic NFT communities on social media. The venture studio is looking to expand this ecosystem into the metaverse in the future, offering users an even more immersive experience.
The team benefits from the guidance of renowned advisors, including Gary Vee from VeeFriends and Kevin Rose from PROOF and Moonbirds. Memeland has emphasized that their upcoming $MEME token will stand out from other NFT collections and tokens.
Its introduction is expected to significantly impact the ecosystem, potentially leading to even greater success. The forthcoming NFT project, Treasure Islandz, remains shrouded in mystery, generating excitement among both the Memeland community and the broader NFT community as they eagerly await its release.
Apart from the MVP, Potatoz, and Captainz collections, Memeland has teased several other projects on its website, including a "Tripadvisor for your web3 journey," a parody website "web3 OnlyFans," a crypto staking site, and a platform for pet lovers.
The Memeland has demonstrated a keen understanding of the NFT and crypto markets, creating and delivering to its community even during industry downturns. In addition to its impressive collection of digital assets, Memeland has also made strides in providing efficient customer service through its messaging platforms and auction houses.
Drawing inspiration from Reddit's NFT wizardry, 9GAG has shown that even platforms not native to the Web3 space can navigate it. Memeland has built an impressive and captivating universe of NFT lore and excitement through a series of interconnected collections, with more nft collections on the horizon.
Its audience is thoroughly delighted with memeland, with some likening it to a virtual world, where live streams and short form videos provide glimpses into the exciting world of NFTs. With its robust community of Twitter users and plans to bridge the gap between the virtual and real world, Memeland is poised to make a lasting impact on the NFT industry.
The Memeland NFT Community
The Memeland is a dynamic vibrant community of collectors, builders, creators, entrepreneurs, professionals, and enthusiasts. This community is widely recognized for its generosity in openly sharing advice, information, knowledge, and skills to help each other succeed. Although MVPs provide unparalleled access to this very website and exceptional social media network, the Memeland community welcomes anyone who shares a passion for Memeland.
Memeland's Impact on the NFT Industry
Memeland's significant impact on the NFT industry can be attributed not only to its exceptional collections but also to its unwavering dedication to fostering a robust community. The success of an NFT project is heavily reliant on the community that supports it, and Memeland has demonstrated a keen understanding of this fact.
With a worldwide user base of over two hundred million users, Boasting a global user base of over two hundred million users, Memeland's dedicated social media and networking site serves as a bustling hub of activity. Where short videos and augmented reality (AR) experiences captivate the global audience, fostering a lively community both on the platform and within the Memeland Discord channel.
In addition to catering to its individual users, Memeland has also created an ecosystem that supports small businesses, providing them with fun images on different social platforms and search engine friendly images to expand their reach.
Memeland's unique growing process includes gamification and rewards for its passionate community, further adding to the excitement. They have built a rich universe of meme and NFT lore and excitement, and the meme and ecosystem is poised to expand into the metaverse in the near future.
With the highly anticipated Treasure Islandz project and the upcoming $MEME token, both the Memeland and the larger NFT community are eagerly awaiting what the future holds. Memeland's success is not only a testament to its exceptional collections but also to its unwavering commitment to deliver it to its holders.