Moonbirds and Des Lucréce have teamed up to launch a new NFT collaboration exclusively for holders. The new collection is called Defybirds, consists 3,000 digital assets that combine the signature styles of both projects. Featuring horns, flames, and imposing colors, this collaboration brings together two highly respected NFT art projects to create something truly unique.
Defybirds Collection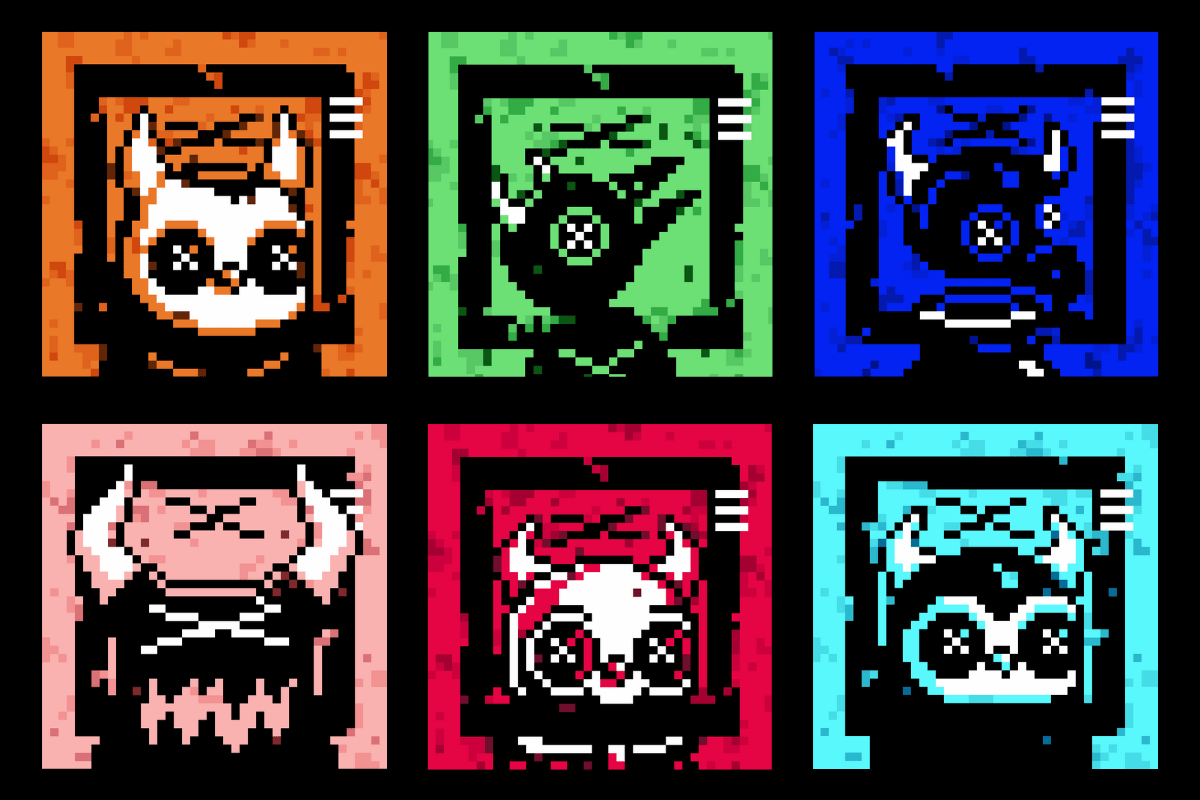 Each avatar is not only a stunning piece of art but also comes with its own backstory. This adds extra value for the overall character and for the collection. Owning one of these avatars grants access to exclusive events and promotions that are only available to Defybirds collectors and these birds will only be minted on moonbirds website.
Exclusive Availability
Defybirds will be accessible only to Moonbirds, Nudebirds, and certain Des Lucréce NFT holders. Moonbirds took a record of the existing Nudebirds holders and they will have the opportunity to acquire Defybirds and also 1,500 raffel spots for Des Lucréce's art and community.
Warning Against Scams
Moonbirds has made its users aware of potential scams and deception, and urges them to take all necessary precautions. People who own NFTs can take advantage of the services provided by the Moonbirds platform, such as 'nesting', which provides access to limited edition products, events and more.
Moonbirds NFT Collection
Proof Collective, a group of expert NFT creators and investors, made the Moonbirds, a set of 10K pixelated owl Non-Fungible Tokens built on Ethereum. The NFTs have been very successful, making over 342K ETH in exchanges on NFT platforms. The bottom cost for a Moonbird is 6.8 ETH, and the connection with Des Lucréce will likely increase its fame in the NFT environment.
Des Lucréce NFT Collection
Des Lucréce is a popular NFT project that features Monsters and Fusions . The project introduces a new series of creatures across the iconic spectrum of colors. To take part in the monster fusion process, you will require a Monster Fusion Chamber and two monsters from the Monsters Collection in a single wallet.
Collaboration
Justin Mezzell, the artist behind the Moonbirds, and Des Lucréce, the creator of Monsters and Proceed Caution, have joined forces to create a new set of creatures. This compilation of 3000 Defybirds comes in eight different colors from Des Lucréce's iconic palette.
Without any extra features hatched owners of moonbirds can gain access to this series, as can holders of Des Lucréce. Additionally, eight Glitch Defybirds will be available to those who burn one of each color of a single species of Defybirds.
About Proof
Proof is a tech company that focuses on using the Web3 system to support art, collectibles, and creative industry professionals. They specialize in generative art, non-fungible token gaming, and the creation of tools for creators and collectors.
Proof was created in 2021 in Los Angeles, where it acts as a bridge between digital art and people. It develops the most advanced Web3 technologies, tools, and services to bring people together for education, entertainment, and art appreciation. The company creates products that allow NFT artists, collectors, and fans to connect and enjoy the experience.
The business provides a variety of services, such as the PROOF Podcast hosted by Kevin Rose, PROOF Collective, Grails, Moonbirds, Oddities, and a Discord server. The PROOF Podcast is a comprehensive NFT discussion. PROOF Collective is restricted for 1,000 NFT collectors and artists.
Grails are PROOF-crafted selections with the artists exposed following minting. Moonbirds is a set of 10,000 PFPs with a broad selection of capabilities. Oddities are 10,000 uncommon creatures, born from Moonbirds. The company also provides a Discord server for the NFT community.