Azuki Collection
Azuki NFT, named after the Japanese red bean, was launched on January 12, 2022. This collection of 10,000 anime avatars is one-of-a-kind and was made by artists in Los Angeles.
It became very popular with people who love NFTs all over the world. Owning an Azuki NFTs grants access to exclusive perks such as new NFT drops, fashion collaborations, live events, and more within a virtual space called The Garden, which fosters creativity.
Each avatar in the collection has distinct features like hairstyles, backgrounds, clothing, and accessories. The project was an instant success, collection sold out within three minutes and generating around $29 million in sales. 
Azuki had become the eighth-most traded NFT collection worldwide in just one month, competing with high floor price and household names like Bored Ape Yacht Club from Yuga Labs and CryptoPunks.
The avatars are designed based on a 3D game called "The World Ends with You" and a skateboarding magazine named "Thrasher."
They intended to sell 8,700 NFTs, starting with a Dutch Auction at 1 ETH each (1,300 were saved). 
Many people wanted the items. Therefore, they sold them all for 1 ETH each. At that time, 1 ETH was valued at $3,246. 
These include new NFT drops, fashion collaborations, live events, and more. All these are available within The Garden, a virtual space that fosters creativity.They plan to establish a sustainable business. 
They plan to do this by generating revenue in various ways. For example, they have launched an Azuki clothing line that is already on sale. They may also venture into TV shows and movies.
Following the launch, the value of Azuki NFTs skyrocketed, reaching nearly $300 million in sales on platforms like OpenSea nft market. Some NFTs fetched prices around $36,000, while the rarest ones sold for over half a million dollars.
Azuki NFTs by Chiru Labs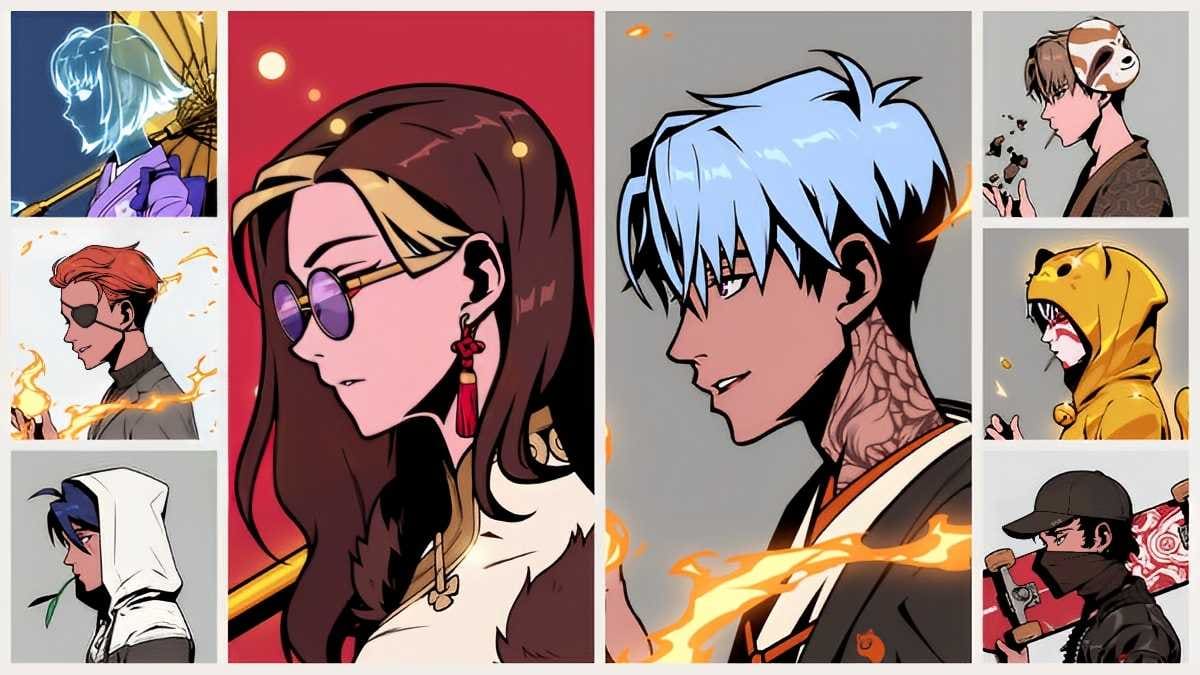 Chiru Labs created Azuki NFTs, which is composed of people with different backgrounds in digital currency, art, media and gaming. They joined forces to build a well-known brand in the virtual world. Some team members have chosen to remain anonymous behind the project.
Azuki Team
The project's founder is known as Zagabond.eth on Twitter (has a blue checkmark in twitter so you know you got the right account). He reportedly worked with big internet companies like Google and other online projects.
Other important team members include Hoshiboy, the main designer and software engineer who may have worked at Facebook (META).
Zagabond has said that they will reveal their identities in the future. However, they currently wish to keep their personal information secret. Anonymous developers are common in the cryptocurrency and digital currency world, like the team behind Bored Ape Yacht Club before they were revealed.
Arnold Tsang, a famous artist from Toronto, Ontario, is a co-creator of Azuki. He is renowned for his work in the gaming industry, particularly with the popular game Overwatch, which is supported by the American video game company Activision Blizzard.
Tsang and the Azuki`s collaborators aspire to transform Azukies into more than just a digital asset. They plan to establish a sustainable business by generating revenue in various ways, such as launching an Azuki clothing line that's already on sale, and perhaps venturing into TV shows and movies.
The Azuki Problems and Rise from a Scam Allegation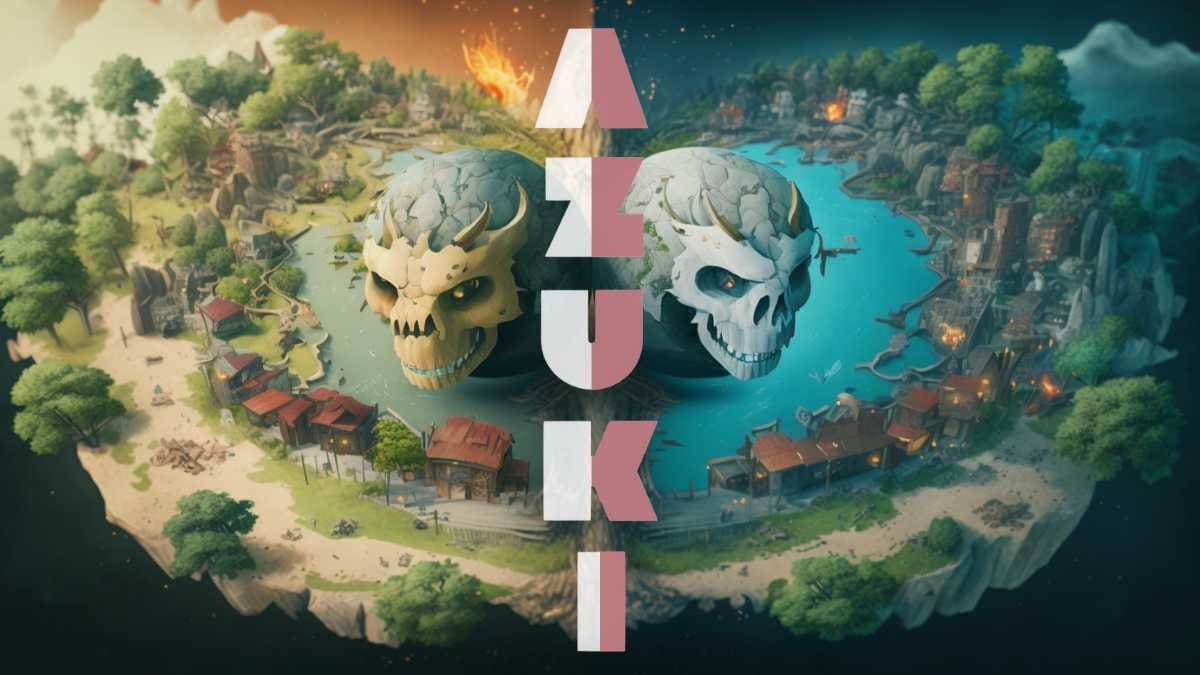 Azuki encountered difficulties in 2022. This was because Zagabond, revealed his past project failures in a blog post. In May 2022, it was announced that Zagabond was connected to some failed projects like Tendies, CryptoZunks, and CryptoPhunks, three NFT projects that would eventually fade to black.
Some people in the NFT community considered these projects as scams and because of this, the value of Azuki NFTs decreased by 45%.
This revelation led to accusations against Zagabond for concealing information and making a significant mistake in the NFT space. The situation escalated as people questioned why Zagabond shared information about his "failed projects'' and pointed to data suggesting his involvement in a questionable trade related to CryptoPhunks.
Zagabond participated in a Twitter discussion hosted by NFT space figure Andrew Wang to address the allegations. He defended himself, saying he had handed some projects to their collector communities and that there were no clear rules for creators.
However, some developers from his past projects claimed in discord channel that these projects were scams rather than failures. In a Twitter thread, a former CryptoZunks team member accused Zagabond of dishonesty, poor communication, and project abandonment.
Zagabond eventually apologized on Twitter and continued playing a significant role in building the Azuki brand. The Azuki remains committed to their roadmap, introducing clothing for The Garden's residents this fall, creating a Gallery Metaverse, and planning to develop games for their community.
Azuki Beanz NFT an Adorable Sidekicks
The BEANZ NFT collection is an addition to the Azuki Zen Universe. It shows simple piles of dirt transformed into adorable bean pods filled with tiny baby BEANZ. These small beans interact using noises, gestures, and graffiti. Azuki Beanz holders receive access to an exclusive Discord channel, with merchandise and collectible drops being announced in the future.
Beanz NFTs Form
The airdropped NFTs gave out two types of BEANZ Collection Each one looked the same at first, but at the reveal, they each had unique traits and features that made them stand out.
Toshi, the red azuki's beanz, is a rebel who does things his own way and doesn't follow the rules. He doesn't like fighting but will defend himself if he has to. 
Gus, the blue azuki's beanz, is a playful troublemaker who always causes problems and plays tricks on the Azukis. Keep an eye on these two as they bring excitement to the Azuki universe.
Revealed Azuki Beanz Collection
BEANZ NFTs have 12 unique features and a total of 483 attributes that make them very popular. The BEANZ Official collectibles are still important because of their close-knit community, merchandise options, and upcoming access to the metaverse. Therefore, these cute BEANZ will surely keep finding new owners.
Azuki Merchandise
Azuki has created a new way to make NFT merch fun, they've released a line of hoodies that can be scanned to create a digital version of the item.
This digital item is called a Physical Backed Token (PBT). The PBTs have different rarities, ranging from common to legendary, which adds a gamification element to the merchandise.
Additionally, they will collaborate with the studio RTFKT for a streetwear collabs collection. This collection will be exclusive art. This will be available only in "The Garden's" VIP store for owners. Azuki anime blurs the line between the physical and digital worlds to create new marketing opportunities and build brand awareness for its community and customers.
Azuki NFT Collection in the Gaming Industry and NFT Space
In 2022, Azuki collaborated with Fortnite to release the Azuki anime skin project in Fortnite's Item Shop. This skin was designed to represent a "wandering warrior on a mission to end the Whiskeria Wars". It has multiple styles and in-game cosmetic items. This skin was designed to represent a "wandering warrior on a mission to end the Whiskeria Wars". It required 1,400 V-Bucks for purchase and came with the following cosmetics:
Azuki Outfit (Multiple Styles)
Catana Back Bling (Multiple Styles)
Nyan Claws Harvesting Tool (Multiple Styles)
These cosmetic items were part of the Nyanjitsu Set and couldn't be purchased individually. The Azuki anime inspired Skin and cosmetics were classified as 'Rare' (blue) in terms of rarity.
In 2023, Azuki media launched Hilumia, a virtual space designed for NFT holders and the broader community. Hilumia showcases Azuki's past, present, and future, allowing the community to connect and interact in a fun and unique way.
Hilumia is a metaverse city created by the Azuki, it consists of various locations, including: 
Slowpoke's ToyHaven
Ember Square
Golden Skate Park
Garden Express.
The unveiling of Hilumia in 2023 generated excitement for Azuki. The NFT community could explore Hilumia on theyr website and gain a better understanding of the Azuki collection, while enjoying the detailed and immersive environment.
Hilumia showcased diverse locations like 9 Lives Arcade, where community members could gather and share experiences. Many places including 9 Lives Arcade, hinted at upcoming community events and opportunities for interaction.
Hilumia's introduction marks an exciting and innovative milestone for Azuki and the metaverse space. The platform offers a unique and immersive experience for users, allowing them to connect with the Azuki team and other community members. With its evolving features roadmap and immersive atmosphere, Hilumia had the potential to become a groundbreaking platform.
Azuki devised the Physical Backed Token (PBT) in order to join physical and digital possession. This new technology tackles the challenges encountered by current "phygital" assets, which involve having digital tokens and tangible products that are not linked and require authentication. Azuki's PBT uses a 'BEAN' chip on items to confirm NFT ownership, simplifying the process.
Azuki's Golden Skateboard NFTs utilized PBT, featuring 24K gold and unique designs. NFT holders can exchange their NFTs for real gold-covered skateboards. In an auction, eight skateboards broke the price records, with bids ranging from 200 ETH to 309 ETH.
Azuki NFTs and What Makes Them Stand Out Among Other NFT Collections
Azuki NFTs collection of 10,000, beloved by many collectors, have gained it´s popularity due to several factors that make them stand out with higher floor price among many other TOP NFT projects in 2022.
Utility and NFT Projects
Azuki NFT holders enjoy exclusive benefits, such as access to The Garden, where artists and enthusiasts collaborate. The project has also hinted at expanding its universe, sparking interest.
The Azuki founder is committed to their plans,  introducing clothing for The Garden's residents, creating a Gallery Metaverse, and planning to develop games for their community on Azuki`s official website.
Azuki Community Engagement and Azuki Holders
Many initiatives come from active members and collectors who want to see their investments grow and appreciate Azuki's potential.
Some of the most expensive Azuki NFTs have the Spirit trait, with sale prices ranging to 420 ETH what makes Azuki definetly a blue chip project. Spirit Azuki holders have formed an exclusive club within the crypto community to share ideas and improve the brand. People consider it a "blue chip" investment, which means it has a long history of steady and reliable growth and Azuki floor price likely to keep growing.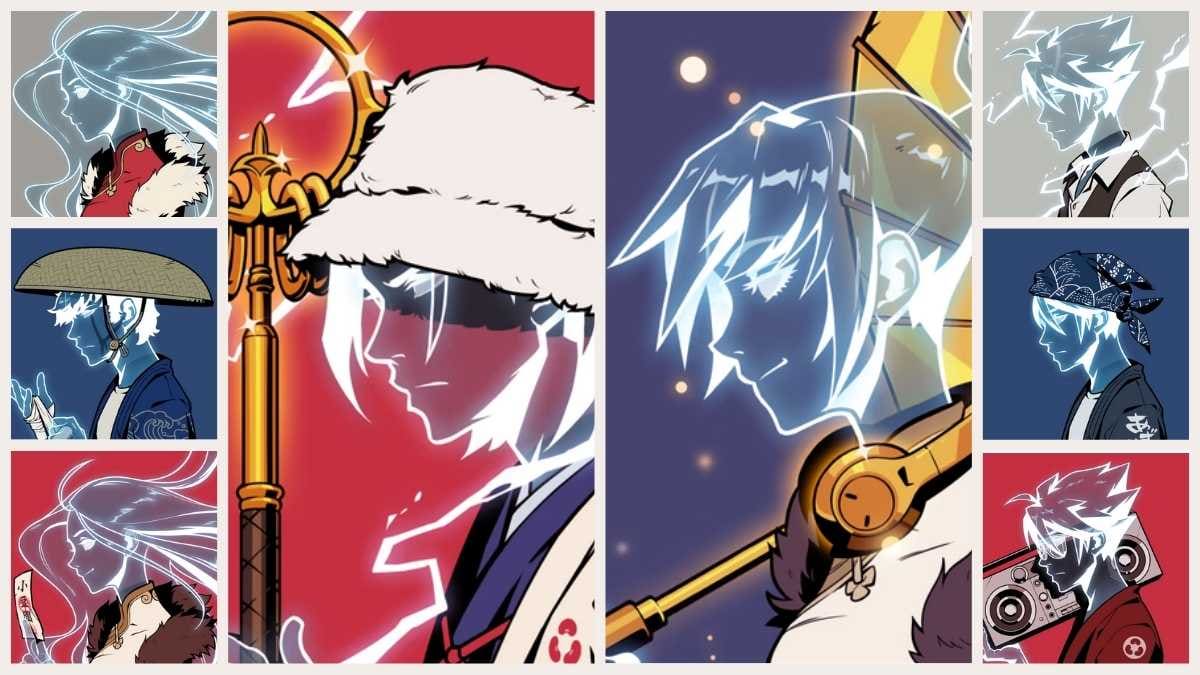 To determine the value of Azuki NFTs, factors such as the project's reputation, rarity of character traits, and public faith play a role. Explore our NFT Feeder tool.