Recently, there has been a surge of interest on OpenSea in an unique NFT collection called "Quadratic Funding Open Edition," which appears to be associated with Ethereum blockchain co-founder Vitalik Buterin. This NFT collection pays tribute to a funding model developed by Buterin, Harvard economist Zoë Hitzig, and RadicalxChange founder Glen Weyl. Their influential quadratic funding proposal was released in 2018, with the goal of maximizing project contributions by offering matching funds for individual donations.
The Collection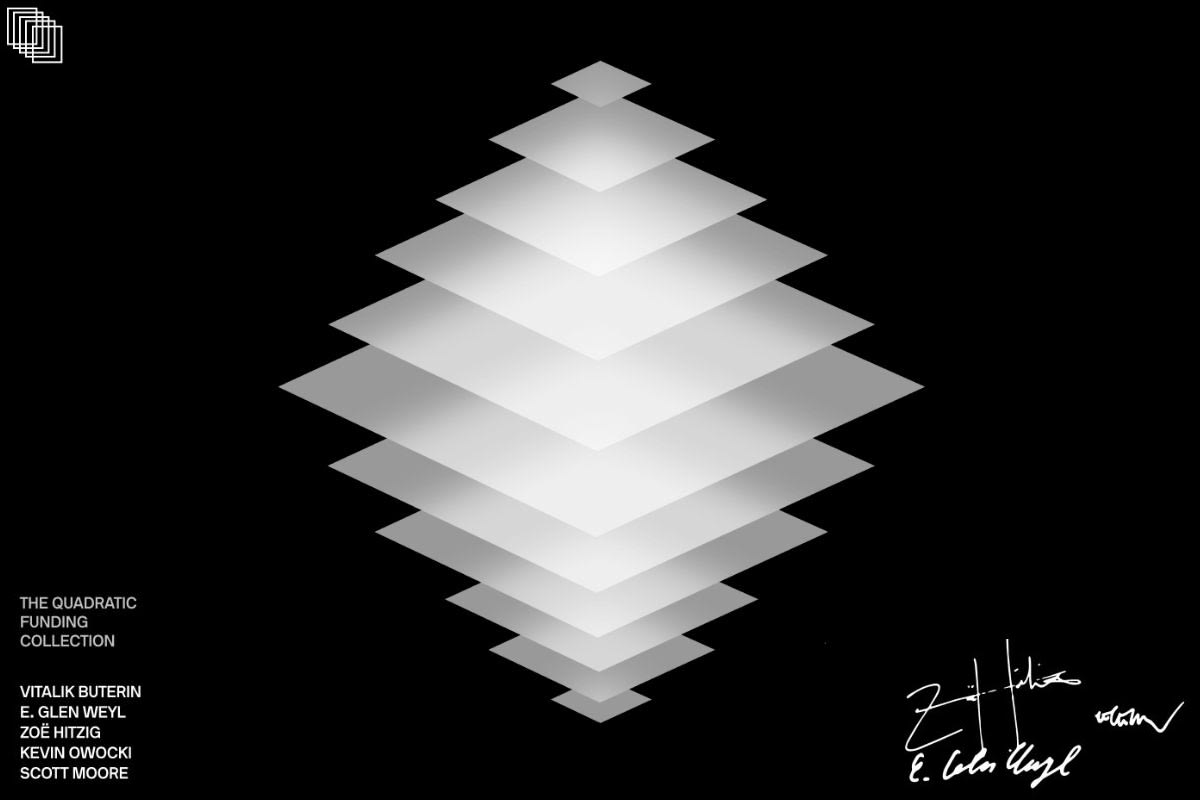 The celebrated NFT projects contains a multitude of on-chain records that detail the proposal, as well as an exclusive digital version of the 2018 whitepaper "Liberal Radicalism: A Flexible Design for Philanthropic Matching Funds".
The collection also includes two compelling essays by Gitcoin's co-founders, Kevin Owocki and Scott Moore, who praise the collection's incredible impact. Although the creator of Ethereum has not made a public statement about the collection, his involvement in it remains a topic of speculation.
Gitcoin and Metalabel are collaborating on the Quadratic Collection to honor the original artwork and to raise money for public causes. Platform that uses quadratic funding to finance open-source Web3 tools and related projects, has now given out a total of $70 million in Ethereum ecosystem funds.
During the recently concluded open edition minting process, the NFTs were sold for a reasonable 0.05 ETH, which is currently equivalent to $78. In total, 9,209 tokens were minted, and the proceeds from their sale will be directed to Gitcoin. Of the proceeds, 20% will be allocated to the Plurality Institute, and 10% will go to Metalabel.
The Quadratic Funding Signature Edition has garnered considerable attention, with numerous bids being placed. While most offers for the fungible tokens in the collection remain below 0.5 ETH, some have gone as high as 17 ETH.
Quadratic Funding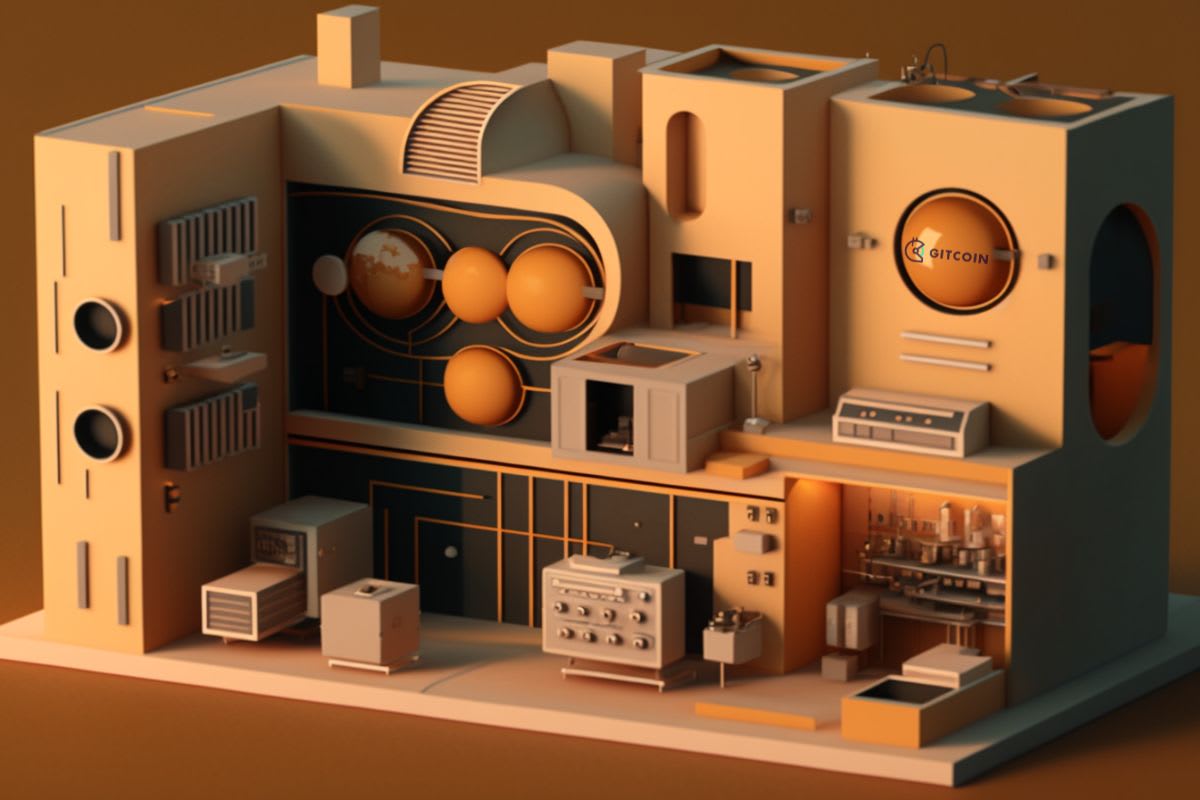 Quadratic Funding is a new crowdfunding model that has gained traction in the crypto community for its innovative approach to raise funds. Buterin has expressed his support for quadratic funding in previous blog posts, and in May 2022, he even solicited feedback from the crypto community, further cementing the model's position in the industry.
Although there is no official word from Buterin yet, a representative from Metalabel noted that Buterin had agreed to reissue the whitepaper he co-authored and had signed 12 physical copies of the whitepaper in the signature editions. Moreover, each whitepaper in the collection is signed by the three co-authors, lending it an authentic appeal that collectors find attractive.
Metalabel
Metalabel is a project created by Yancey Strickler (Kickstarter) and Rob Kalin (Etsy) that seeks to help creators earn money from their work with web-based technologies. It unites aspects of DAOs and NFTs, with "metalabels" embodying teams of people creating work together. It is a novel system meant to enable artists to collaborate on a shared newsletter, music, or other projects without creating a fresh company.
The Quadratic Funding Collection was Metalabel's first "Quality Drop," and the project has managed to accumulate a trading volume of around 4,692 ETH ($7.3 million) in just 24 hours, as the floor price rose to 0.58 ETH ($905).
Gitcoin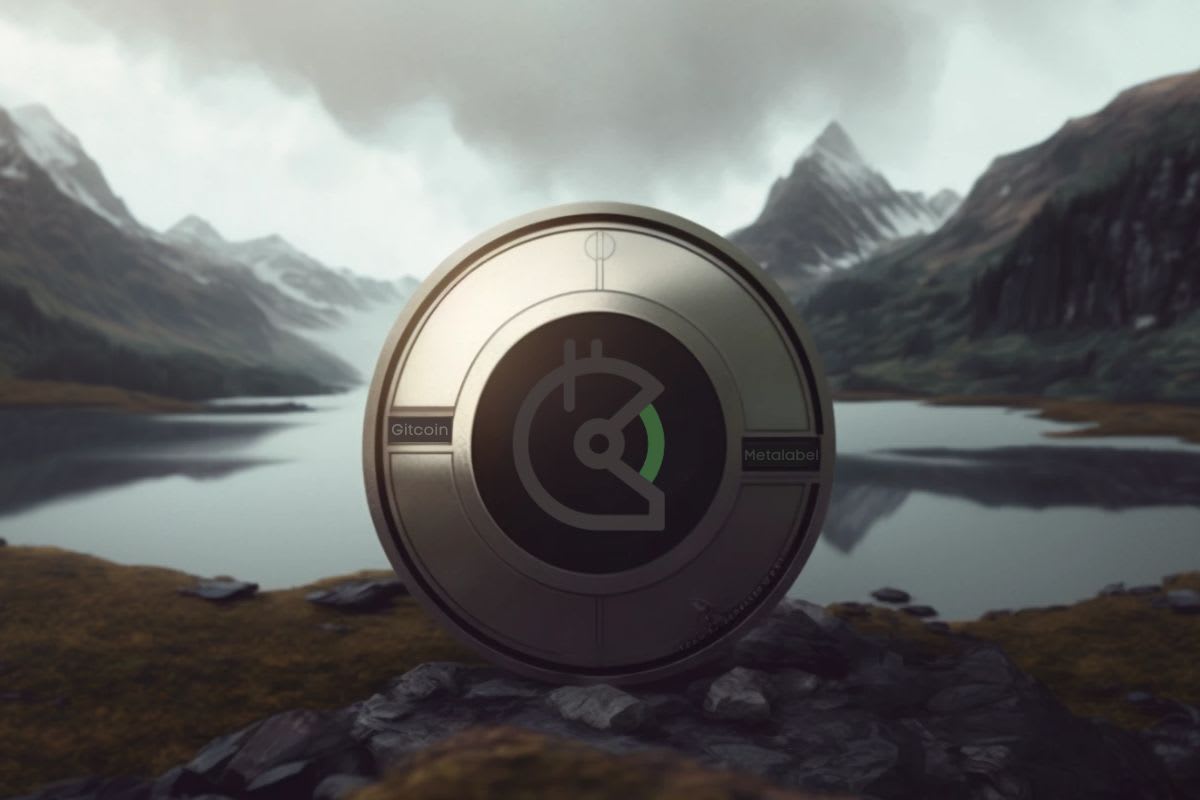 Gitcoin, an organization that promotes Web3 technologies through quadratic funding, has granted around $70 million to Ethereum-related projects. Two essays on quadratic funding from the creators of Gitcoin, Kevin Owocki and Scott Moore, accompany each NFT from the Quadratic Funding Collection.
Metalabel sold 12 limited-edition "signature" editions of the NFTs via a Dutch auction format. These 12 NFTs came with signed physical copies of the whitepaper.
Metalabel, has announced that the project has successfully raised $781,000 for public goods projects.Proceeds from the sale of the standard NFT and any additional earnings will go to Gitcoin's donation fund and Plurality Institute, an institution led by economist Glen Weyl.
This project's success is a testament to the growing trend of using NFTs to support public goods and finance innovative projects in the Web3 space. The impact of the Quadratic Funding Collection NFT drop is sure to be felt for years to come, and it serves as an example of how NFTs can be used to support philanthropic causes and further innovation in the decentralized ecosystem.