March 1, 2023
Recap of the NFT Market
Blur is currently the dominant force in the NFT market, accounting for over 75-80% of the total ETH volume. This is an impressive feat that speaks to the company's strong positioning and effective marketing strategies.
The ApeCoin DAO Adds Sweep Feature
ApeCoin, the token for the Bored Ape Yacht Club, now has a staking mechanism that rewards holders who lock their tokens in a smart contract. The reward varies depending on whether a wallet holds only ApeCoin or a combination of ApeCoin and any BAYC/MAYC/BAKC NFT. The staking mechanism aims to minimize selling pressure from NFT holders and increase buying pressure from investors who hold ApeCoin and want to amplify their yields by acquiring an NFT from the collection set on marketplaces. Currently, almost 90% of BAYC and MAYC listings are willing to sell at a profit, indicating positive sentiment. The effect on the price of BAYC and MAYC NFTs has been mild so far. However, staking usage is expected to grow over time as yields offer over 100% yearly returns.
Mongraal Sells Key NFT for $1.6 Million
Yuga Labs has been experimenting with integrating games and narratives into NFTs. This experiment began with a short film in December, which led to the creation of the skill-based NFT game Dookey Dash.
To play Dookey Dash, Bored Ape Yacht Club NFT owners were airdropped a Sewer Pass NFT that allowed them to navigate through a sewer system to find Jimmy and retrieve the Golden Key. Only Sewer Pass holders were able to participate in the game, and during the gameplay period from January 18 to February 15, Dookey Dash generated a total volume of 39,676 ETH (about $64 million) according to OpenSea.
Mongraal, a Twitch streamer, was the highest scorer in the game and decided to sell his winning Golden Key on OpenSea for 2,222 ETH (about $3.6 million). However, he eventually sold it to Adam Weitsman, a Bored Ape Yacht Club member and CEO of Upstate Shredding, for 1,000 ETH (about $1.6 million).
Sewer Pass holders who did not place on the Dookey Dash leaderboard still have a chance to participate in Dookey Dash: Toad Mode until March 1 for additional prizes. Dookey Dash is a popular and lucrative game for Sewer Pass holders. It will be interesting to see what other games or narratives the company will explore in the future.
Spotify Experiments with Token-Gated Playlists
Spotify, the music streaming service, is piloting a program in collaboration with certain NFT projects like Overlord and Kingship to offer token-gated playlists. This means that only specific NFT holders can access exclusive playlists on the platform. The pilot program is currently available to Spotify Premium users on Android devices in select countries. The playlists will be updated regularly throughout the three-month testing period.
This new feature indicates that Spotify may be exploring more ways to offer token-gated content, such as songs, albums, or podcasts in the future. Last year, Spotify started testing Web3 integrations, which included a feature that allowed musicians to promote their NFTs on their profiles. The announcement of the pilot program comes before Spotify's Stream On event on March 8th, where the company may provide more information about their plans for Web3 integrations.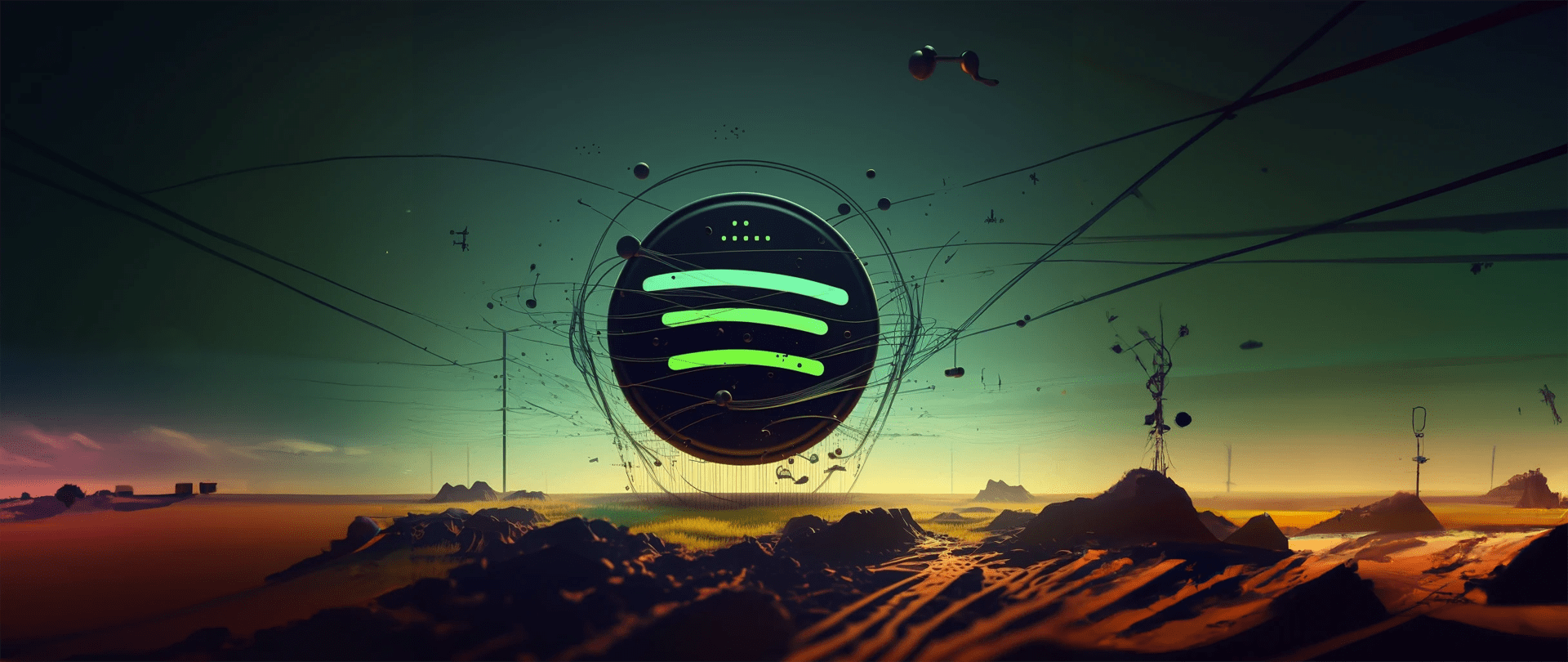 Worldwide Webb Raises $10 Million
Worldwide Webb , an Ethereum NFT Metaverse game, has raised $10 million in funding. The developer plans to use the funds to expand its workforce and incorporate additional NFT collections.
Worldwide Webb provides an interconnectable massively multiplayer online role-playing game that allows gamers to introduce their personal NFTs into the gaming environment. The game supports over a million NFT avatars and allows players to engage in battles between popular NFT collections such as Bored Apes, CryptoPunks, Doodles, Cool Cats, Deadfellaz, and many more.
Worldwide Webb also plans to invest in marketing to attract new players and build a strong community around the game. The team is exploring ways to bring 3D elements into the game while maintaining its retro allure, and plans to create native iOS and Android apps if Apple and Google accommodate Web3 business models.
Yuga Labs Launches "TwelveFold" Collection
Yuga Labs, the company behind successful NFT collections such as Bored Ape Yacht Club, Mutant Ape Yacht Club, and Bored Ape Kennel Club, has launched its first non-fungible token (NFT) collection on the Bitcoin network. The new collection is called "TwelveFold" and consists of a limited edition of 300 generative NFTs. These explore the relationship between time, mathematics, and variability inherent to satoshis, the smallest denomination of the Bitcoin cryptocurrency.
The TwelveFold art system is based on a 12x12 grid of highly-rendered 3D elements mixed with hand-drawn features. This serves as a visual allegory for the cartography of data on the Bitcoin blockchain. According to Yuga Labs co-founder Greg Solano, the design choices for TwelveFold deviate from what is expected from the company. Solano added, "But you know, we don't care about doing expected things."
The announcement of TwelveFold comes a week after the Bitcoin network surpassed 154,000 ordinal inscriptions, adding an NFT layer to the Bitcoin network. Yuga Labs' foray into the Bitcoin NFT space highlights the growing interest in Bitcoin-based NFTs. Many see them as a way to bring a new level of scarcity and provenance to the digital art world.
Blur Marketplace
Blur is currently favored by the market due to its high volume and distribution of tokens. Although most airdrop farmers have experienced losses, Blur's token rewards more than offset these losses. Recently, Blur announced that they will remove the flagged icon from their platform, allowing people to trade flagged NFTs without knowing. This move provides more liquidity to the platform, but buyers may unknowingly purchase stolen goods.
With a unique marketplace model that offers traders token rewards for flipping NFTs, Blur is shaking up the world of NFT trading. Over the past week, the platform generated $460 million worth of Ethereum NFT trades, a significant increase compared to its competitors. The platform's governance token airdrop has also contributed to the surge in trading volume, with some NFT collectors using their airdropped funds to purchase more NFTs.