Overview of Invisible Friends NFT Project
Markus Magnusson, a Swedish-born animator with over fifty projects and a decade of experience, has gained impressive attention with his portfolio. His most popular project Invisible Friends consists one-of-a-kind 3D animated characters exploring their backgrounds and continue to explore the concept as one of a kind Random Character Collective project (RCC).
Rare Characteristics of Invisible Friends nfts
Traits and Rarity
The Invisible Friends collection has 12 distinguishing characteristics that set it apart from other NFTs. The most uncommon attributes are invisible characters Ghost & Spooky, which usually are sold with higher floor price. With invisible characters and a limited supply of 5,000 NFTs, they are highly sought after and scarce in the market place.
Project Popularity and Consistency in the NFT Market
The Invisible Friends collection is a popular brand and consistent investment in the NFT marketplace to date. Its unique animated concept and the growing popularity, these animated invisible characters contribute to demand and value in the market.
History of the Invisible Friends NFTs Project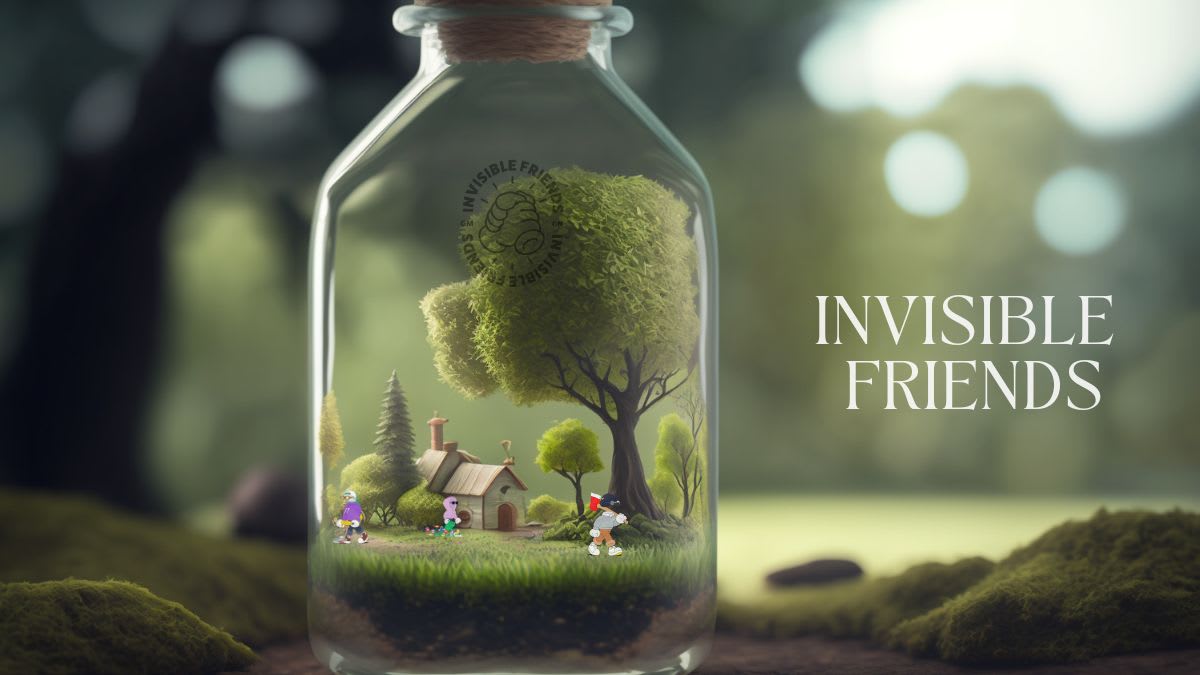 Invisible Friends as toys were incubated by the Random Character Collective project (RCC), a brand whose previous drops include SlimHoods and MoodRollers. The project gained popularity, leading to a partnership with one of the world's largest lifestyle brands, to develop invisible characters for a spinoff series of toys called KITH Friends.
Collaboration with KITH
The collaboration Markus Magnusson created with KITH led to the creation of KITH invisible Friends, a brand new series released in March 2021 and is an ongoing collaboration between Markus Magnusson and KITH. This partnership allowed for the creation and launch of exclusive products in the Kith for Invisible Friends Capsule Collection.
Garbage Friends NFT Collection
Markus has been diligently working on the upcoming Garbage Friends collection since the launch of KITH Friends. Those users who are Invisible Friends holders will receive one of these Garbage Friends for each NFT they have.
Moreover, Markus is aiming to build the Invisible Friends community by offering an additional set of Garbage Friends to those who are not holders. Invisible Friends will be eligible for exclusive privileges, like attending members-only events, getting priority access to special collections, and even receiving free airdrops. As an example, all original holders will be given the unique Kith Friends edition.
Physical Collectibles: OG Collection
The Invisible Friends project introduced physical collectibles, referred to as the OG collection, in addition to digital collectibles. Once available for purchase, NFT owners and fans will have the chance to purchase one of these tangible items.
The Whitelist Process
The whitelist for the Invisible Friends project was open to holders of RCC's previous NFT projects and collections, and half of the 5,000 NFTs were reserved for them. The rest were allocated to early supporters and active community members.
Utility of the Invisible Friends NFTs
Invisible Friends holders benefit from various privileges such as airdrops, exclusive experiences, and exclusive membership to their private group. They were also able to create a 3D series, created by renowned artist Nguyen Hunt, called 3D INVISIBLE FRIENDS. All Invisible Friends holders had the chance to join the whitelist and presale. Additionally, there are plans for more airdrops in 2023 of one-of-a-kind art created by Markus.
Unique Friends Events and Merchandise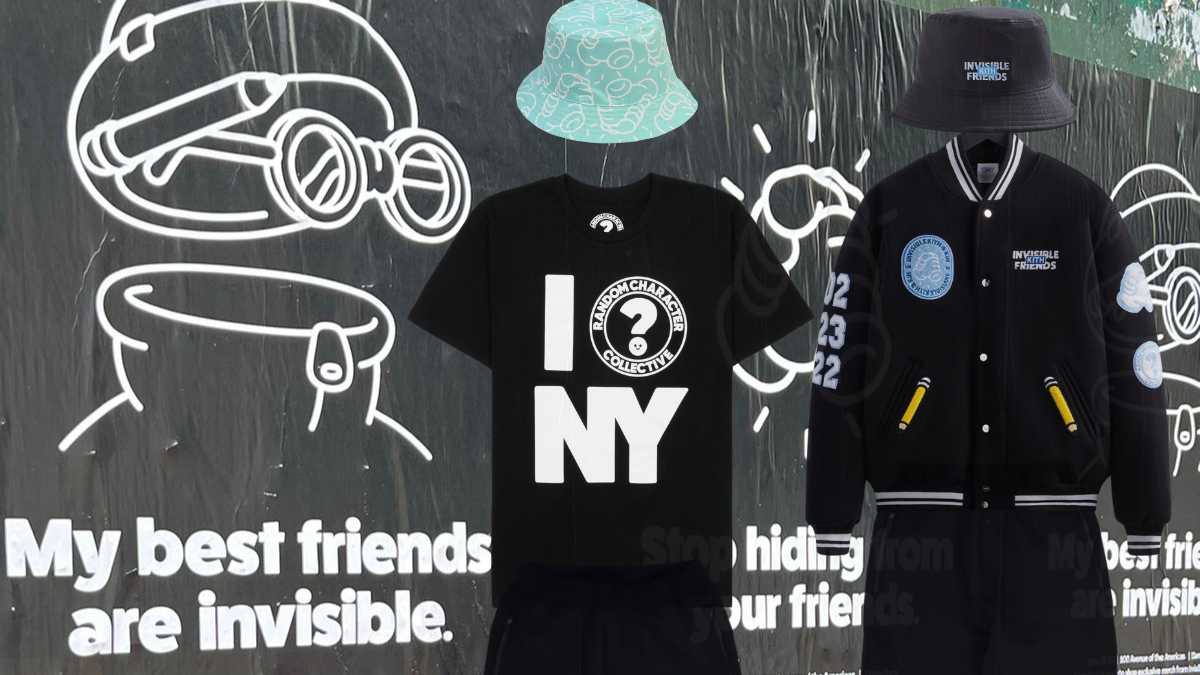 Having a Unique Friends will provide you with access to special member-only activities and products . Additionally, those users who possess this NFT can get preferential access to special NFT collections and even be given free airdrops. For example, those users who have the original NFT collection will be given the holders.
Expansion of the Invisible Friends Ecosystem
The creators of Invisible Friends have also announced that they are planning to ensure that all token holders get rewards. They said they also planned to expand the Invisible Friends ecosystem, providing more value and benefits to the holders. This expansion could potentially lead to more partnerships, collaborations, and opportunities for NFT holders.
Inspiration Behind Invisible Friends
Unique Character Design Approach
Magnusson drew inspiration from Max Fleischer and contemporary toys and clothes to create characters and toys that are both updated and tangible. The clothes, toys and accessories are key to the collection and have forced Magnusson to explore and create some randomized traits invisible characters he may not have considered otherwise.
Science of Character Animation Course
Magnusson offers animation courses covering classical animation and character design principles. He shares his unique techniques gained throughout his long experience as a professional animator and motion graphics designer. The course curriculum is designed for animators of all backgrounds and all skill levels and includes 15 lessons covering topics like blocking out a character, adding details, and working with color. Students will need Adobe After Effects and Adobe Illustrator to complete the course.
Motion Tools PRO and Character Tool
In addition to the Magnusson`s course, Motion Design School offers exclusive After Effects extensions designed to help boost your workflow. The Motion Tools PRO extension contains only the most necessary functions, while the Character Tool is a must-have tool for character animators that contains functions for rigging animated characters and adjusting their appearance.
Invisible Friends on Social Media
Invisible Friends nfts has a strong presence on social media, particularly on Twitter, where their official twitter account boasts more than 500K followers and has shared around 2,200 tweets. This platform plays a significant role in keeping the community informed about the latest news and developments. Fans and NFT holders can interact, share their experiences, and engage in discussions about the future of Invisible Friends on twitter. By following their twitter account, you can stay up-to-date with everything happening in the exciting world of Invisible Friends nfts.
Market Performance of Invisible Friends
Magnussons NFT Rockets Floors at Launch
Invisible Friends nft collection was launched and minted in February of 2021. The much-hyped NFT collection hit a floor price of 12 ETH ($29K) as soon as the early access sale commenced on Feb. 23. Prices have since settled around 9 ETH ($22,000), with over 10,000 ETH ($24M) in trading volume on OpenSea, propelling floor price of the collection to the top of the 24-hour leaderboard ahead of Tubby Cats.
Performance During the Bear Market of 2022
Despite the difficult economic conditions of 2022 day, the series has maintained a good level of worth, indicating a strong base of investors and enthusiasm for the set.
Is Invisible Friends a Good Investment?
Long-Term Investment Potential
The Invisible Friends have proven to be a reliable and attractive option for investors in the NFT space. Those who plan to buy and keep their holdings for the long-term could benefit from the project due to potential value increases with floor price or from airdrops and collaborations with other creators.
Unique Concept and Growing Popularity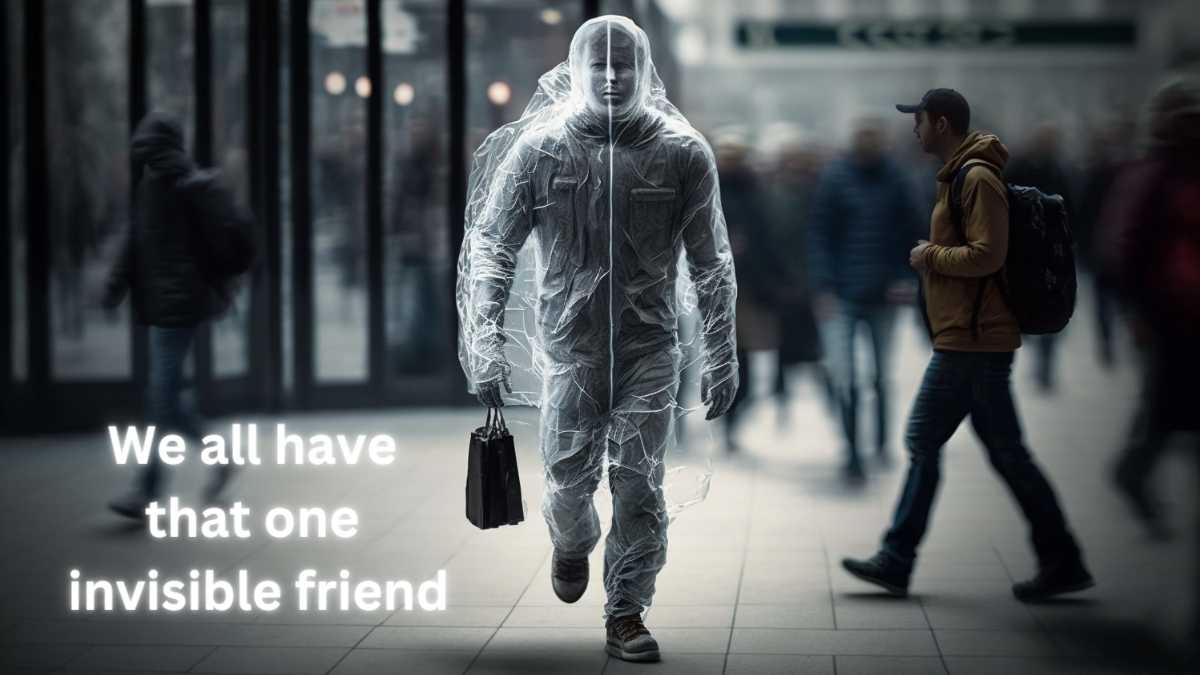 With its unique concept and the growing popularity on NFT Market, Invisible Friends a random character collective project (RCC) is definitely worth considering as an investment option. As the random character collective project continues to expand its ecosystem and offer more benefits to holders, the value and demand for Invisible Friends are likely to continue to increase, making them an attractive investment for owners of both short-term and long-term investors.